Dubai Police Releases Photographer And Others Who Were Arrested Alongside Hushpuppi And Woodberry
Ogidika Kelvin, a Nigerian photographer better known as OK Effect who was arrested in the "Fox Hunt 2" raid in which Ramon Abass a.k.a Hushpuppi and Olalekan Jacob Ponle a.k.a Woodberry were arrested have been released from prison.
Kelvin who arrived in the country two days ago was arrested after being found in the house which the main suspects lived in. He was released after he was found non-culpable in the money laundering and internet fraud allegation Hushpuppi and Woodberry were charged with before the two were extradited to the United States. Others remained in Dubai.
The photographer confirmed his release in a post he shared on social media and also disclosed that all those he was arrested with have been released except Hushpuppi and Woodberry.
Prior to his release, the photographer's last post on Instagram was 22 weeks ago and on Twitter, it was June 7.
Kelvin wrote in his new post on the social media platforms;
THANK GOD , THANK YOU ! I APPRECIATE. THEY TRIED BUT THEY COULDNT ! #OKFREE #EVERYTHINGISOK
UNSTOPPABLE LIKE A TRAIN.
Blogger Sintim Works With BBC On First International-Partnership Project
Fast-rising Ghanaian Blogger and CEO of Sintim Media, Bismark Botchwey, better known in the media space as Sintim has grabbed his debut international partnership project with the British Broadcasting Corporation.
The central region based blogger who hails from Agona Odoben on Monday, 5th October 2020 took to his official Facebook page to announce his first international partnership project he had with BBC News Pidgin.
Sintim in his post indicated that he joined ace BBC Journalist Favour E. Nunoo to shoot a short documentary about Elizabeth Yamoah, the 57-year-Old JHS graduate who recently completed Agona Odoben Presby JHS.
The two minutes documentary was shot at the oldest BECE Graduate's village at Kojo Kuma and Agona Odoben where scenes were shot at Odoben Presby A JHS together with School heads and teachers.
The Chief Editor at SintimMedia.Com, Sintim who doubles as a publicist to a couple of emerging Artistes in the music industry has been one of the greatest social media influencers in Ghana who contributed to making Elizabeth Yamoah, the 57year Old JHS graduate go viral on social media.
The vibrant blogger embarked on several media tours at radio and TV stations including, UTV, CTV, Okay FM, Accra FM, Class FM, and Hope FM together with the 57-year old graduate, Elizabeth Yamoah which gave her massive exposure and more admirations from the public.
After the media tour in Accra, Sintim was contacted by Mr. Favour E. Nunoo, Ace BBC Journalist where they had a collaborative documentary project about the story of Elizabeth Yamoah.
The documentary was premiered by Bbc News Pidgin on Monday, 5th October 2020.
Sintim, born Bismark Botchwey is a professional geography teacher, blogger, publicist, digital marketer, social media influencer, an expert in public relations, an entrepreneur, and CEO of Sintim Media.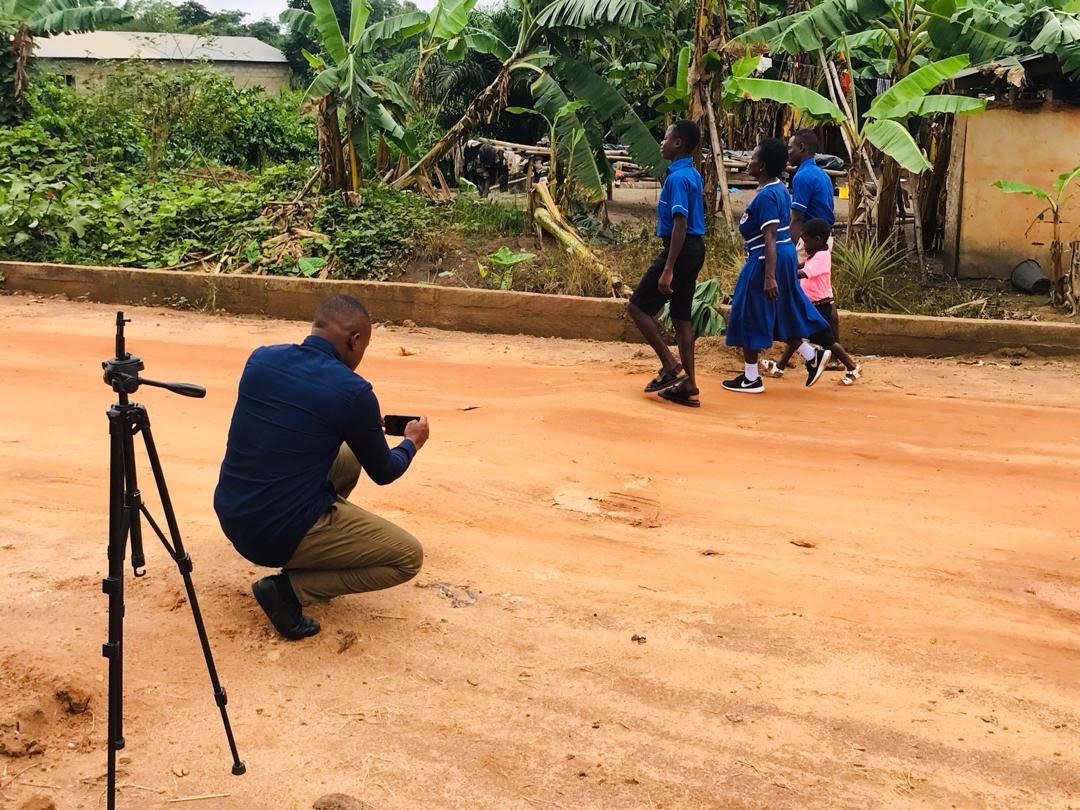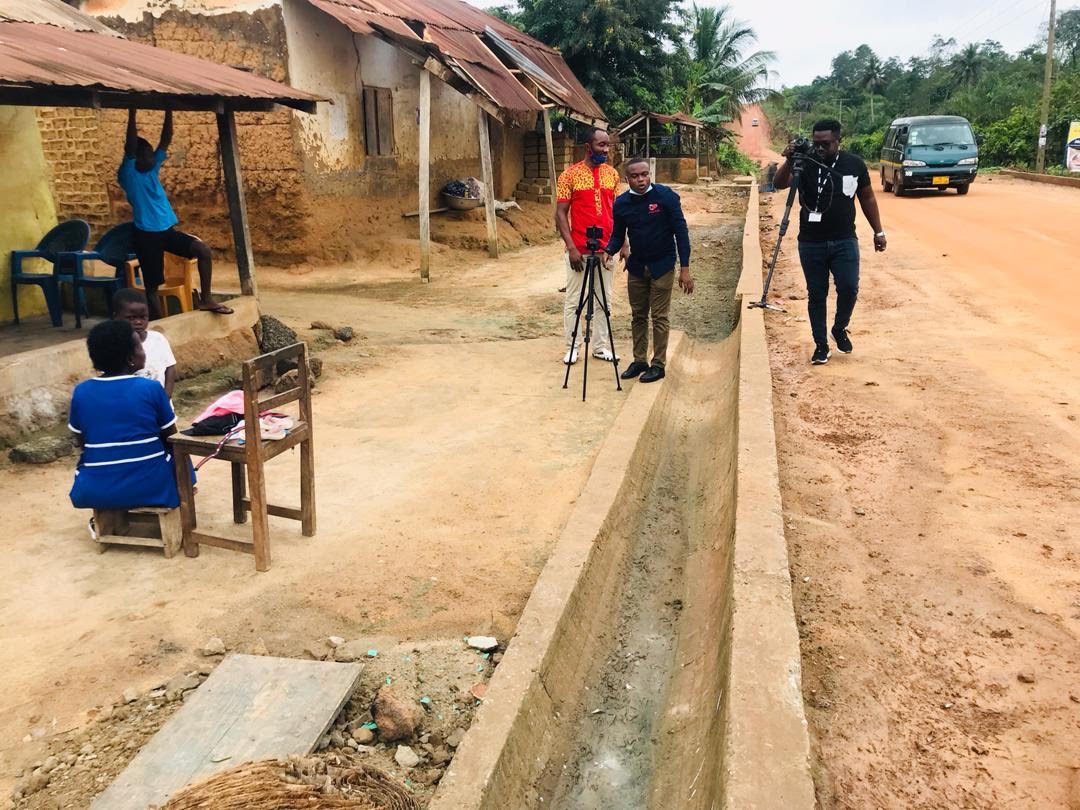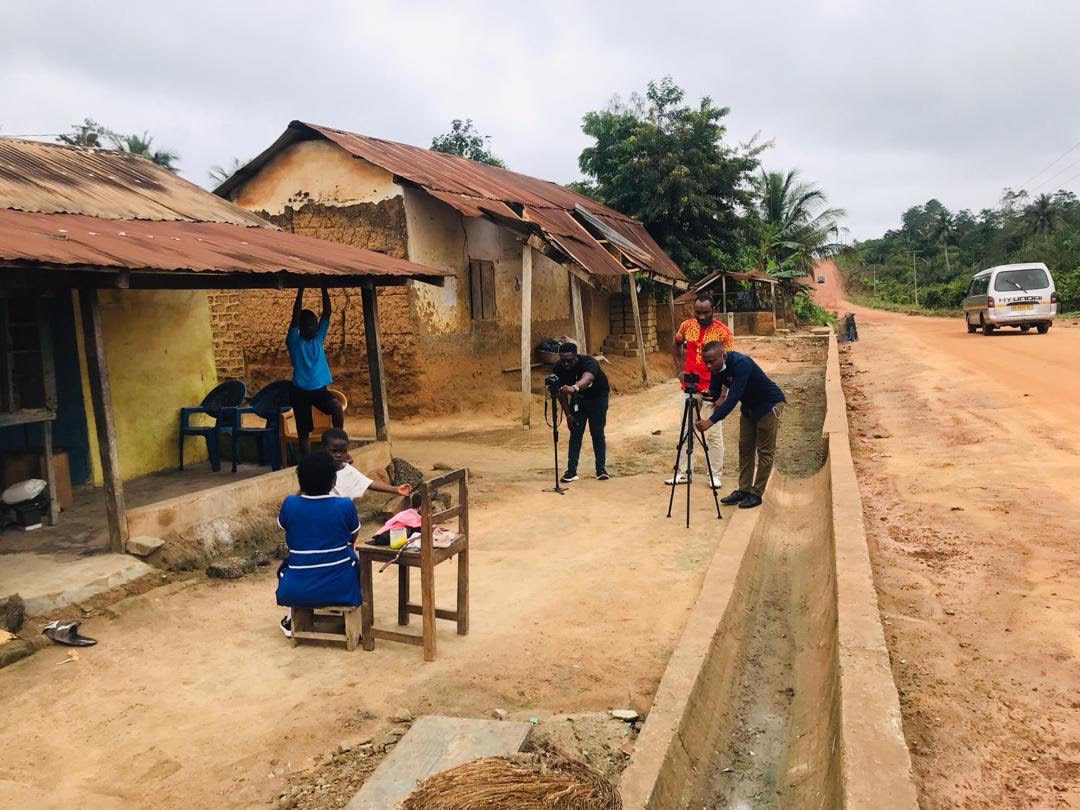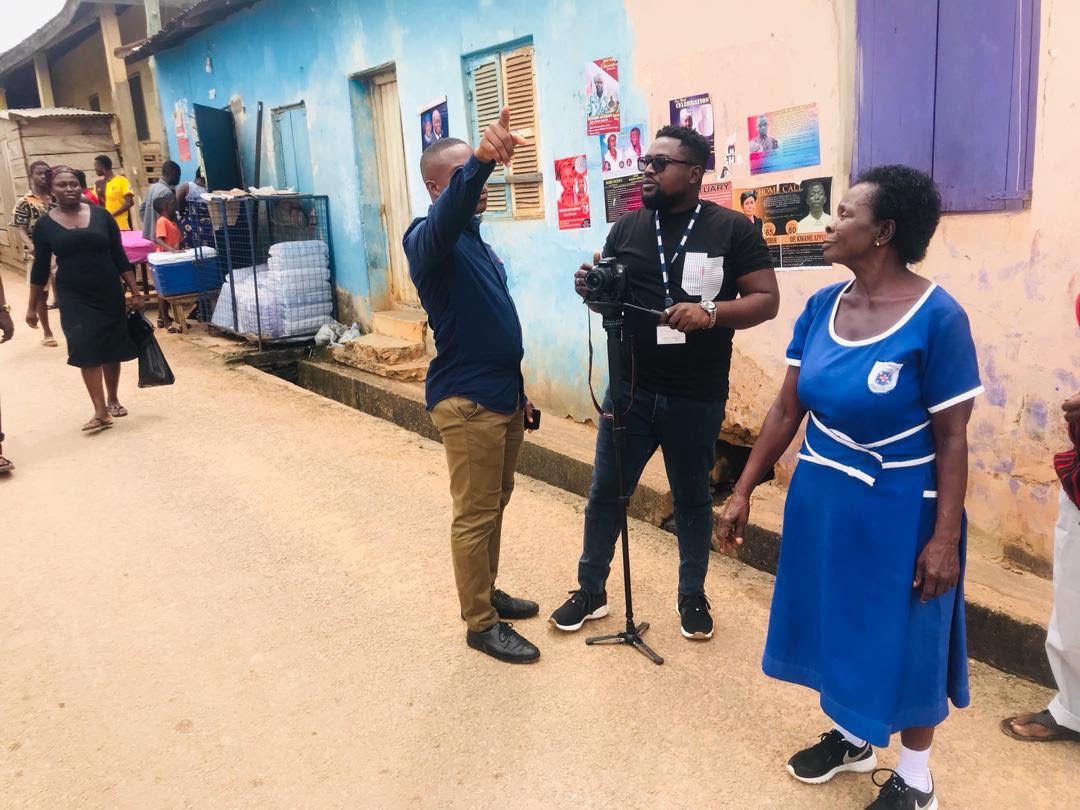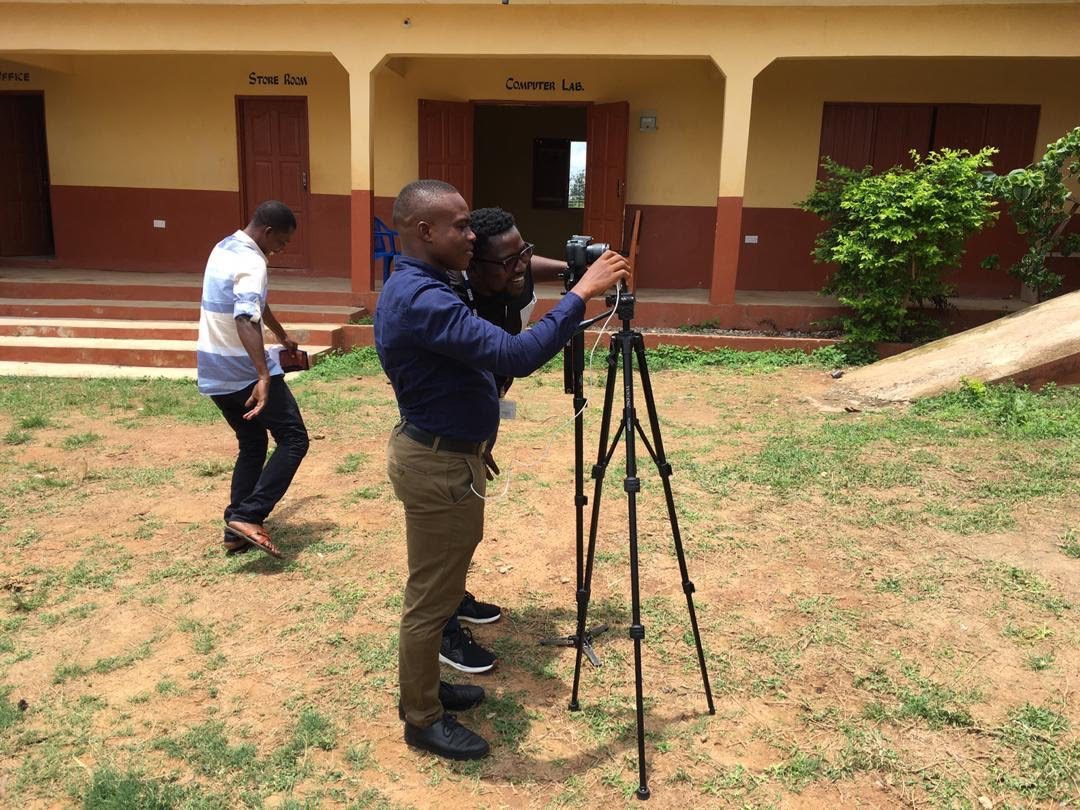 Apple's next iPhone will be announced on October 13th
All but confirming the launch of the next iPhone , Apple has just sent out invites for its upcoming hardware gathering. The event is scheduled nearly a month to the day after the its last big event, which gave us the Apple Watch Series 6 and two new iPads.
A new iPhone was obviously missing from the trials, not, of course, an entirely surprising turn of events. CEO Tim Cook confirmed earlier this year that there would be a delay the arrival of the company's new flagship, owing to COVID-19 hardware supply chain issues.
The iPhone 12 is set to finally deliver 5G connectivity to Apple's product line, coupled with a new design, chip and a push to OLED for all entries in the line. There are expected to be three new models in all, ranging from 5.4 to 6.4 inches. The company will, no doubt, also be using the occasion to release additional hardware. Audio seems like a pretty obvious addition — perhaps we'll finally be seeing the company's long-awaited over-ear headphones, the AirPods Studio.
The event kicks off virtually at 10AM PT. As ever, we'll be bringing you the news live.
Abidji Kobiyedema Marcel – Biography
Abidji Kobiyedema Marcel is an entrepreneur. He was born on 27th of April, 1979 in Lome – Togo. His father was in the army but passed on and his mother is also a business woman, Lome where he was raised. He had his conventional primary, secondary and higher education in Togo but developed interest in music at a tender age. His Parents are Togolease, from north.
He founded a Recod label called Beat City Production, renamed it to Black Diamond entertainment in the year 2006 and later changed it to Kobiye kan Entertainment in the year 2016 in Belgium where he currently lives. He is single but has two kids.
Abidji Kobiyedema's appetite to grow in the music industry was satiated when he traveled to Belgium. He partnered with his friend to establish a record label which became a success such that in two years, he had already gotten artists.
He signed other artists (Ariki boy, Synthez tg, Nello Antia,Menez Gh, Nivek, kuejo Blaq, Scarce-gift Antwerp) as the record label grew.
He has organised big events in bigger clubs in Togo such as: chessnight club, Palace night club,  bar la gaité.
Before kobiyekanent Entertainment rebranded from Black diamond entertainment and Beats City production, they also organised events in Belgium such as: Million styles, nesbeth, Don andre, Warm Up, Live On Stage Out Of Jamaica.
Abidji Kobiyedema is also into clothing line with a brand named "Kobiye Kan". They have nice clothes for unisex at a very affordable rate.